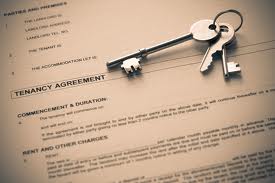 Everyone in Eltham SE9 knows we are the best at what we do. We offer the highest quality end of tenancy cleaning services at the lowest prices so you can always count on us to get you our of a tight spot and make sure you get your deposit back!
We are one of London's finest cleaning companies with only one thing in mind – the satisfaction of our clients. So far we've managed to never disappoint and we hope to keep that up in the future. Call and book our services today!
We offer reliable and affordable end of tenancy cleaning service in Eltham, SE9. Lots of us are really busy and we don't have any free time. Sooner or later the day will come when you will have to change your rented accomodation in Eltham and when this day comes it will be really hard for you knowing that you need to perform end of tenancy cleaning.
End Of Tenancy Cleaning
Studio Flat

£94£

79

One Bedroom Flat

£133£

125

Two Bedroom Flat

£154£

145

Three Bedroom Flat

£177£

167
If you are not aware of the fact what
end of tenancy cleaning
is then let us explain you briefly. This is a
type of cleaning
where you need to clean everything with
perfection
because your landlord will come at your place and
inspect everything
.
Therefore if he is happy he will give your money back. But since we have been in this business for more than 10 years we know that some landlords can be really difficult to work with.
End of Tenancy Cleaning Eltham
In a situation like the above described it would be really great to call us – we are agency dealing with professional services in the area of end of tenancy. Thanks to our experience in Eltham, London we are always ensuring our clients that we know how to take care of everything and therefore we are always successful.
We don't have a single customer who hasn't collected his money back after we have cleaned the place. Plus we wouldn't have been so much popular if our services were not qualitative. These ones and many more proofs show that we are the market leaders in the area of end of tenancy.
So why don't you just pick up the phone and give us a call as soon as possible? You are making the right decision here and you will be satisfied with our work for sure. Just don't forget to give us details on the size of your place because in that way we will send the proper amount of people who can take care of the job.
All areas in SE London
End of Tenancy Cleaning Bellingham SE6
End of Tenancy Cleaning Blackheath SE3
End of Tenancy Cleaning Brockley SE4
End of Tenancy Cleaning Camberwell SE5
End of Tenancy Cleaning Catford SE6
End of Tenancy Cleaning Charlton SE7
End of Tenancy Cleaning Deptford SE8
End of Tenancy Cleaning Eltham SE9
End of Tenancy Cleaning Greenwich SE10
End of Tenancy Cleaning Lee SE12
End of Tenancy Cleaning Hither Green SE13
End of Tenancy Cleaning Kennington SE11
End of Tenancy Cleaning Lewisham SE13
End of Tenancy Cleaning New Cross SE14
End of Tenancy Cleaning Peckham SE15
End of Tenancy Cleaning Rotherhithe SE16
"After using the end of tenancy cleaning services of this company our rented office was sanitised completely and fast. The cleaning technicians did the work according to what we have planned in advance and ensured the receiving of our full deposits." – Amber
About Eltham
Eltham is one of the South-East London areas, situated within the boundaries of the Royal Borough of Greenwich. It is also a part of major centres of the capital of the United Kingdom, along with Catford and Eltham thanks to the fact that it has been included in the London plan.
The place was a parish until the 19th century, but at the beginning of the 20th century it has been included in the territory of the capital of the United Kingdom, thanks to the fact the City of London expanded. Nowadays Eltham is considered to be one of the "greenest" areas of the British capital, due to the fact that it is home to a great number of parks and open spaces, some of which are Avery Hill Park, Oxleas Woods, Sutcliffe Park, etc.
End Of Tenancy Cleaning Eltham
A professional cleaning company based and working in Eltham is offering you wide range of cleaning activities. Whatever you need in your home or rental property, we can provide it.
The most useful activities for tenants and landlords are the end of tenancy cleaning services. These services include a variety of services that usually takes a lot of time and are pretty expensive – all the tools you will need and the cleaning products and materials that really works are not cheap. On the other hand we are offering affordable prices, though. We are greatly equipped and reliable at every moment you need us.